Archive for the 'Product Liability' Category
Excedrin and NoDoz with the expiration date of December 20, 2014 and Bufferin and Gas-X Prevention with the expiration date of December 20, 2013 were found to have chipped, broken, and stray pills.  On Sunday, January 8, 2012, Novartis made a voluntary recall of products due to manufacturing problems which resulted in broken and mislabeled pills.
According to a Los Angeles product liability attorney, the recall is a precautionary matter and it is best to either destroy and dispose or return the medications immediately. For more information about product liability cases click on this Higher Legal product liability link.
Click here to see a full list of the recalled products as well as how to return them.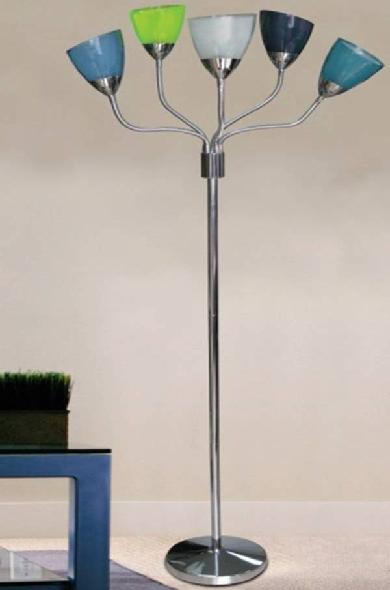 As a college student, I've seen these lamps in just about every single dorm, apartment, and home. In fact, I own one myself. It nev
plastic shade was a safety hazard!er dawned upon me that the melting double
The flawed wiring poses a threat of electrical shock to owners as light sockets can become exposed. The melting shades are a result of the standard light bulb which generates excessive heat. Thanks to the U.S. Consumer Product Safety Commission and Big Lots, the floor lamps are being voluntarily recalled after a mere four reports were made, without any incidences of injury.
To read more about the product and how to receive a full refund, click here.
If you have ever been injured or negatively affected by a flawed product, click here to find out if
you have a product liability case.
Do you have a Chaperone Infant Car seat by Britax?
The Consumer Product Safety Commission recalled 23,000 of these infant car seats today. If you have one you should stop using it immediately because the harness chest clip can break and cause injury.
Here are the model numbers of the recalled seats: Chaperone infant car seats with model numbers E9L95P2 (Red Mill), E9L95P3, E9L95P5 (Cowmooflage), E9L69N9 (Moonstone) manufactured between April 2009 and May 2010. The white serial label with the seat's serial number, model number, and manufacture date can be found on the underside of the car seat.  
Consumers should immediately contact Britax for a free repair kit, which includes a replacement chest clip.
Starbucks won?  McDonald's lost?  What's going on?
In my blog entry on the McDonald's Coffee Case  I explained how that case is one of the most misunderstood lawsuits in the history of mankind. Now we have another case that seems like the same case, except this time it is against Starbucks and this time the lady who was burned lost her case. So what's up?
In this latest case Rachel Moltner, age 76, burned herself with a cup of Starbucks hot tea while she was in a Starbucks coffee shop.  As a result of spilling the hot tea on her left leg  Ms. Moltner had to have a skin graft. (Ouch!)
In the McDonald's case the burn victim, Stella Liebeck, age 79, won her case (albeit she didn't receive very much) because McDonald's knowingly and intentionally kept making their coffee too hot, even after it had received more than 700 complaints. Bottom line, the McDonald's coffee was, in fact, too hot.
In this new Starbucks case, the theory was different. In this case Ms. Moltner used the novel "Double Cup" defect theory! (one cup placed into another) The court dismissed the case and stated that the old "Double Cup" method is well known in the industry as a way to prevent people from burning their hands when the cup is too hot.  But Ms. Moltner had evidence that Starbucks had a directive to its employees that said you  should not use the double cup method because it changes the center of gravity of the cup and makes it more likely to tip over.  The court said no case.
So what's the moral of the story? Well, I can think of a couple. First, if you drink hot drinks, you may wind up with a serious burn and have to have painful skin grafts. Second, when you file a lawsuit, even if you think you have a great case and even if you know someone else who has won a case like yours before, you may still lose.
Bottom line: Be careful….
Good for the State Bar of California!
I just read the notice placed on the California State Bar web site telling sleazy lawyers to stay away from the victims of the tragedy in San Bruno. The State Bar also notifies the victims that they should beware of  the illegal "runners" and "cappers" who may try to approach them to sign them up with a lawyer. State Bar Notice.  The State Bar of California recommends that anyone from this disaster who feels they need to consult with a lawyer should consider contacting a certified lawyer referral service. The notice goes on to state:
"If an injured person or family member believes that they have been improperly solicited by or on behalf of an attorney, they should immediately report the matter to the State Bar at (800) 843-9053″.
In this day and age of ambulance chasers, which unfortunately gives all good and reputable lawyers a bad name, I applaud the State Bar for coming out with this notice to the public.